FREE U.S. Shipping on orders over $60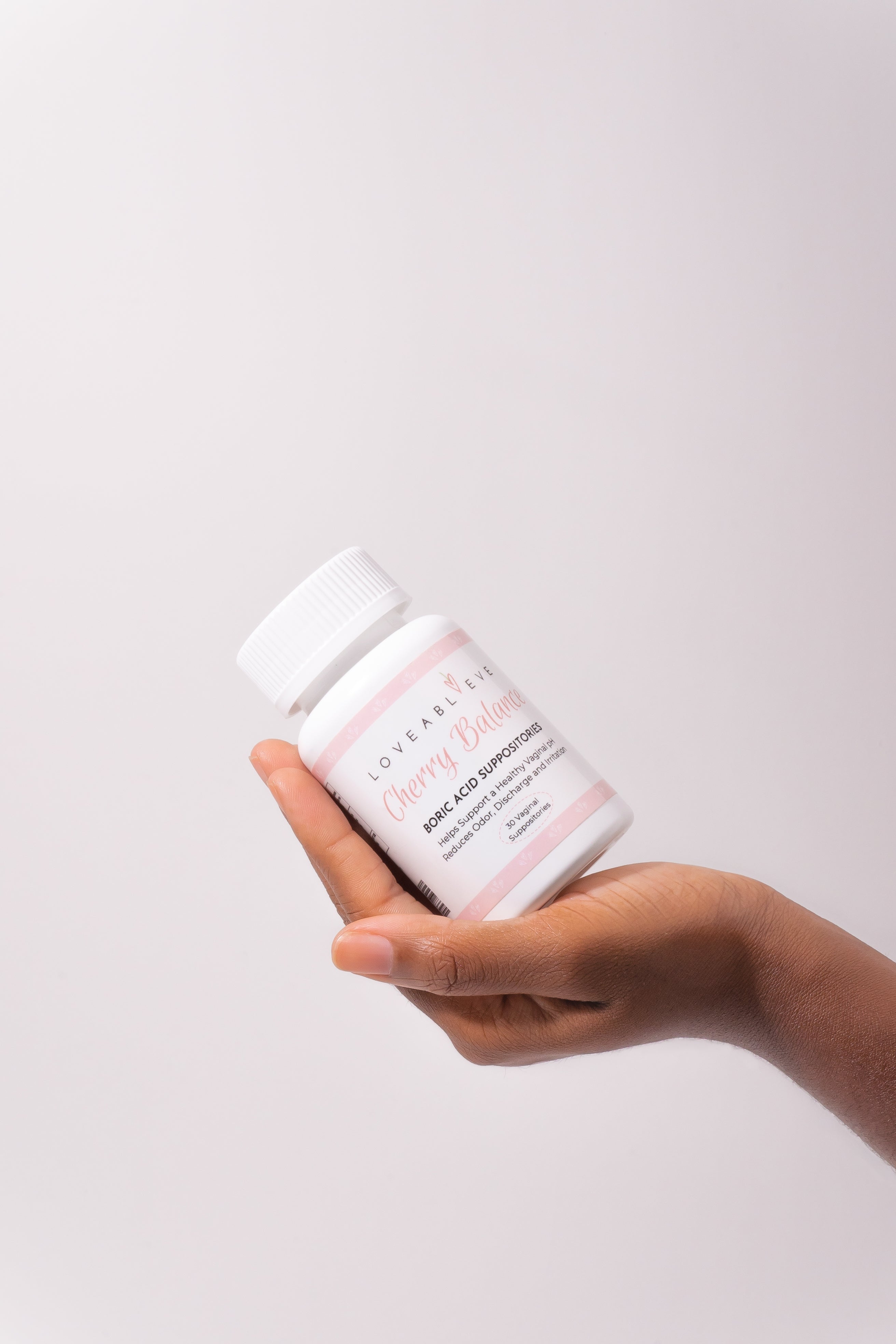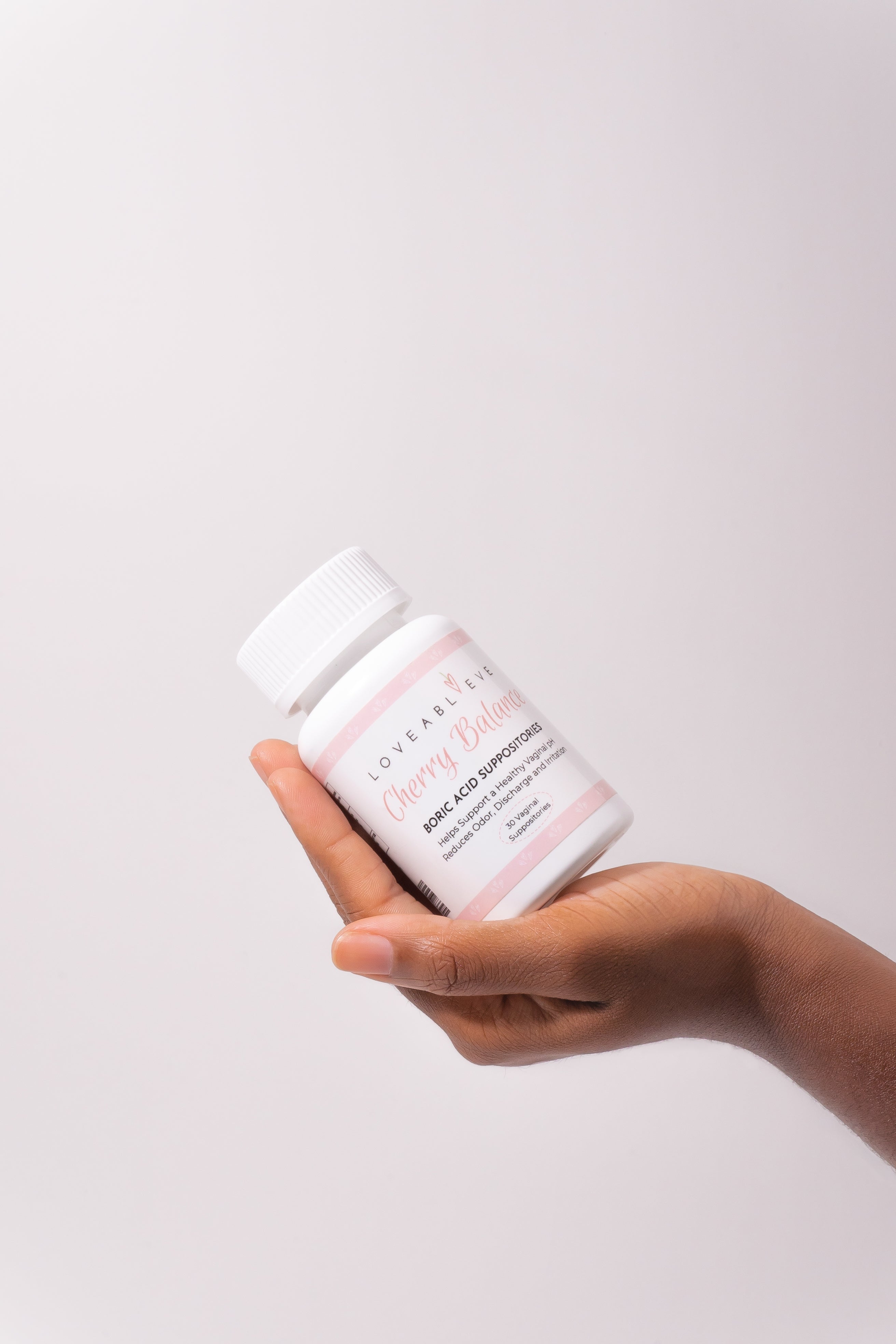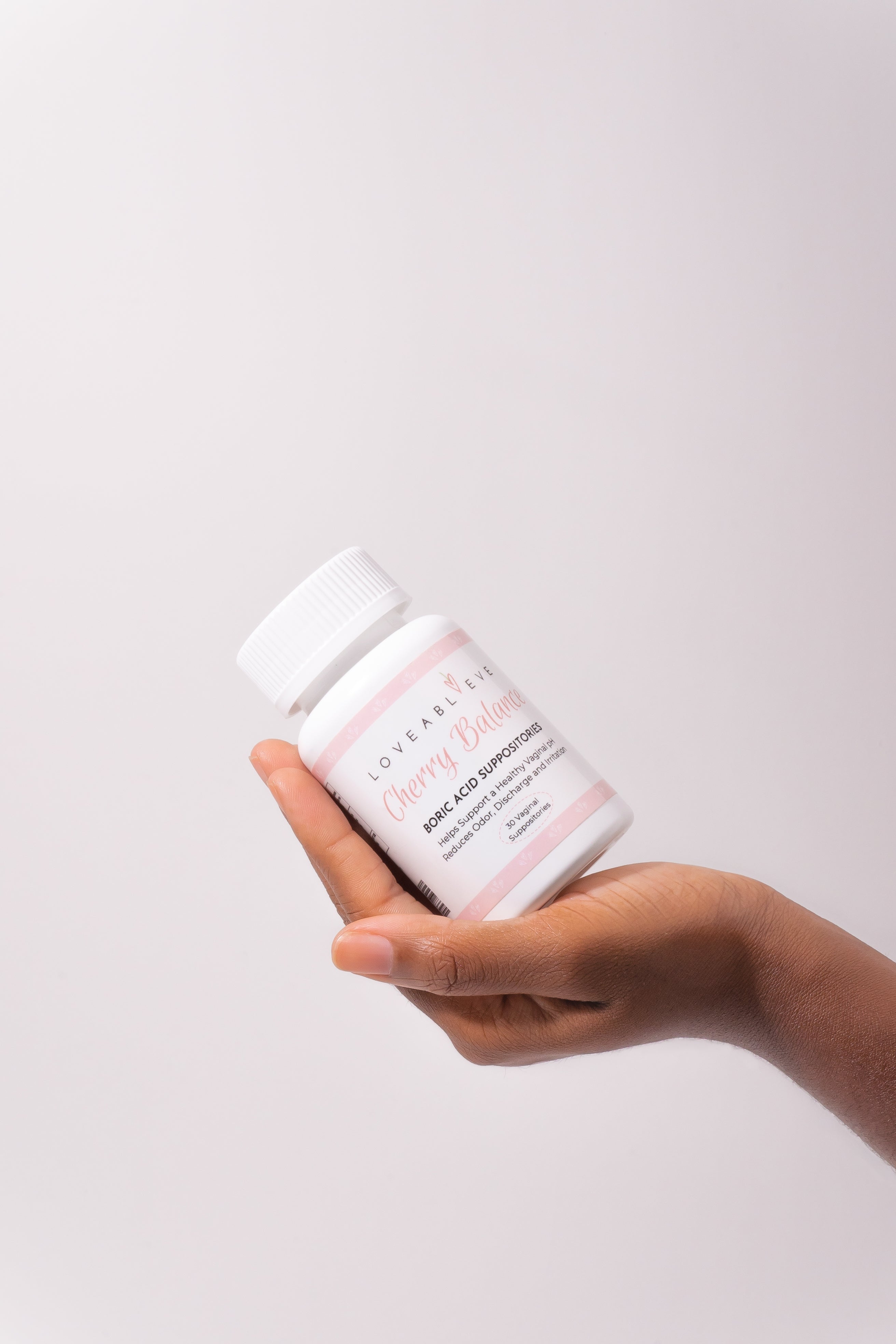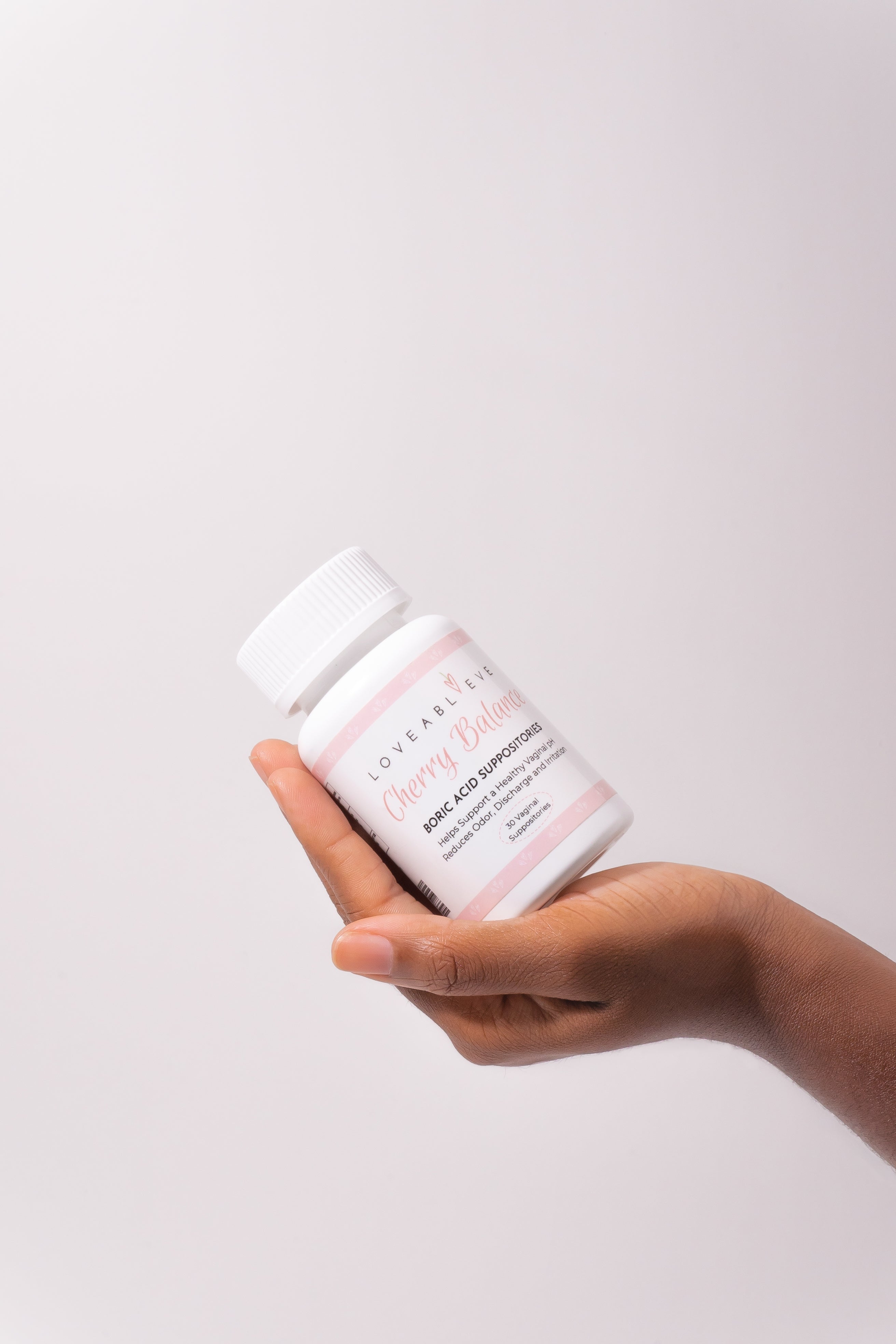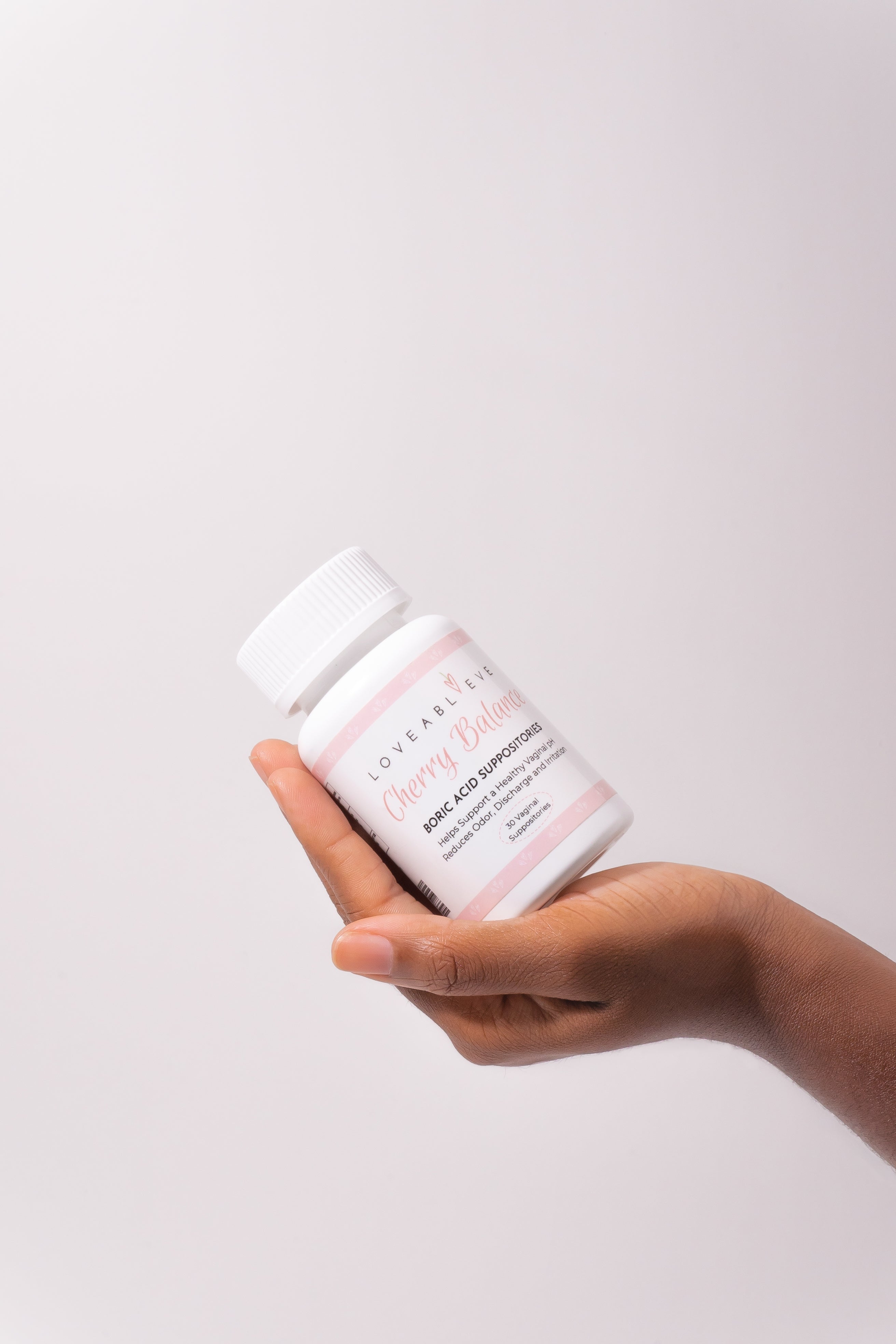 Cherry Balance
Say goodbye to uncomfortable and embarrassing moments with the Cherry Balance! Our premium quality, soothing suppositories provide quick and natural relief from uncomfortable symptoms with safe and natural ingredients like boric acid (from seawater). Plus, with an added moisture boost and odor/yeast reduction you can enjoy a balanced and confident comfort that'll have you feeling uh-mazing!
Works Best With
Cherry Balance Applicators

$30.00$0.00
Use Cherry Balance Boric Acid Suppositories for BV, Yeast, Odor, pH Balance, Dryness and Freshness. Recommended by Gynaecologists.

SAFE & EFFECTIVE NATURAL SOLUTION FOR Odor, itchy, burning, unbalanced discharge, chronic recurring intimate conditions, acidic intimate fluid and dryness. We know it's hard and it's time to stop struggling once and for all 🎉

Each bottle contains 30 600mg suppositories with pure boric acid powder. Carefully formulated in collaboration with qualified gynaecologists, our healthy and hypoallergenic boric acid suppositories are designed to support the balance and cleansing of your cherry and help relieve your pain and discomfort!

Feel Refreshed, Relieved & Rejuvenated with our Premium Boric Acid Suppositories! All-Natural Personal Defence! Feel Balanced Again!

Best of all, you will not have to use Cherry Balance for weeks or months to see and feel the benefits! Immediately after using Cherry Balance your cherry will:

💦 Smell fresh and completely odourless
💦 Feel hydrated
💦 Reduced itch
💦 Reduce Yeast
💦 Be PH Balanced
💦 Stay fresher for longer
💦 Fight BV
💦 Good for after love freshness 😉

Don't just take my word for it, TRY IT TODAY!
HOW TO USE: Simply use 1 Cherry Balance Boric acid suppository per day before bedtime for 7 consecutive days.

The suppository's powerful soothing formula starts working within a single day!

You can insert using a suppository applicator or with your fingers.

If the symptoms persist, repeat for another week. For recurring maintenance, it can be used once a week.

Our bottle contains 30 high-quality suppositories, so you're covered for weeks!
Ingredients: Boric Acid powder from seawater, safe for your cherry
Free Shipping On All Orders over $75
Processing: 1-3 business days
Free Shipping: 3-7 business days
Standard Shipping: 3-7 business days
Express Shipping: 2-3 business days

TRACKING
All orders can be fully tracked
Track your order 👉🏽HERE👈🏾

RETURNS
Return can be made up to 3 days after your package is delivered Items must be unused and unopened.
Email hello@loveableve.com with the order# and Return in the Subject or click 👉🏻HERE 👈🏼
HERE'S WHAT OUR #LOVELYBABES HAVE TO SAY
I love that these suppositories are made with natural ingredients. I've had issues with other products irritating my skin, but these are gentle and they work
Amazing
for the first time I feel fresh and clean. Never have I been comfortable with someone downstairs but with Cherry Balance I feel completely into it! My husband says 2 thumbs up too!!!
Trust me this works like a charm!!!
I've bought many products that I've seen on FB, IG or Snapchat. I have to say that when I saw this, I was thinking "it may be a waste of money, but I feel like this will be a good investment." Boyyyyy...am I surprised!!! I am recently in a new relationship. Of course we are being intimate and the pH of his semen was causing my vagina havoc!! From the first vaginal suppository insertion..I had no more abnormal smell or sexual discomfort. I have been treated for BV in the past so I know what the symptoms are, especially being a nurse. The symptoms that I was having was not related to that diagnosis at all. I am forever a customer now!!